Gulf Elevators & Escalators Co. Ltd.
Gulf Elevators and Escalators Company Limited - a limited company - registered in the Kingdom of Saudi Arabia since 1999. The company works in the manufacture of elevators and escalators for residential and commercial purposes, transporting goods, all types of elevators and others. Ladders and spare parts for elevators, hoists, escalators and electrical, the company is headquartered in Jeddah Industrial City - Kingdom of Saudi Arabia.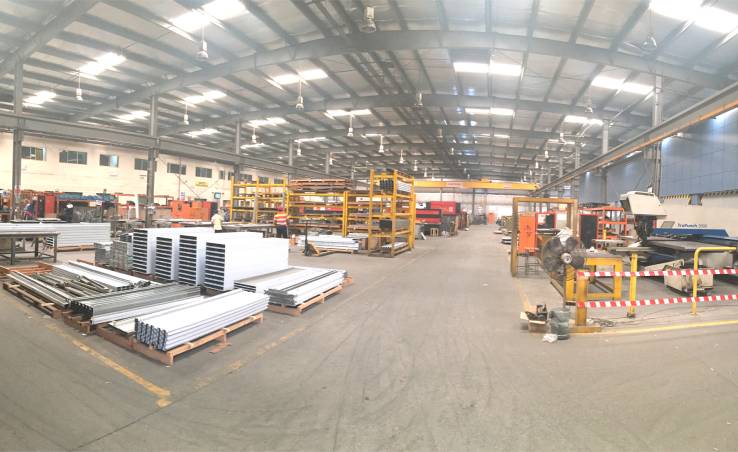 Gulf Elevators and Escalators Company owns a factory to produce more than (3000) elevators annually, in addition to housing land for workers in the industrial city and close to the factory. The company also has (8) agents for selling its products in several neighboring countries.
The company has two trademarks (Fuji) and (Veion) registered with it and owns its rights in several countries. It is the exclusive agent for Japanese (Fuji) products in the Kingdom of Saudi Arabia, the State of Kuwait, the Republic of Sudan, the Arab Republic of Egypt, the State of Libya, the Republic of Tunisia, the People's Democratic Republic of Algeria and the Kingdom of Morocco The Hashemite Kingdom of Jordan, the Lebanese Republic, the Syrian Arab Republic, the State of Palestine, the Republic of Iraq, the Islamic Republic of Iran, the State of Eritrea, the Federal Democratic Republic of Ethiopia, the Federal Republic of Somalia, South Africa and the European Union countries, and this agency continues until 1/9/2032 and is renewable. The Gulf Company is also the owner and founder of the trademark (Veion) and all its products, and this trademark has been registered in several countries in the Middle East.
The company has manufactured tens of thousands of elevators since its establishment until now. Al Khaleej Company has also been able to have its products approved by several governmental and semi-governmental agencies and by a large number of projects related to the Public Investment Fund, as well as being able to register all of its products in the "Saudi Industry" program of the Export Development Authority.
Contact Us
Kingdom of Saudi Arabia - Jeddah - Industrial Area - Fifth Phase P.O. B. 13099 Jeddah 21493